Twilight and Mist – James Horner
I'll start with the fantastic composer James Horner, he who composed all the Titanc (1997) soundtrack album – which is the best-selling primarily orchestral soundtrack in history, I wasn't surprised to know that he is the one behind the music of My heart will go on (Celien Dion), since he composed one of my favorite melodies: Twilight and Mist (or "The Ludlows") and it has a lyrics written by Brock Walsh.
The first time I heard it, was in my all time favorite drama movie Legends of the fall (1994). The film is wonderful, amazing and emotional, I totally recommend you to watch it if you are a drama sucker (I am also planning to write a review about it).



This music makes me feel carried away, it moves me every time I listen to it, and it leaves me with a mixed emotions of happiness, sorrow, romance, jealousy and loyalty simultaneously.
As evening fell, a maiden stood
At the edge of a wood.
In her hands lay the reins
Of a stallion.
And ne'er I'd seen a girl as fair,
Heard a gentler voice anywhere.
Whispered, "Alas…"
She belonged, belonged to another–
Another forever.
Yes, she belonged to
the twilight and mist.
A way of life – Hans Zimmer
Well where do I start? It is Hans Zimmer… Mozart of the century!
The music was written for the movie The Last Samurai (2003), a deep movie about the 19th century life of the Samurai in Japan which also transfer a great message to its audience.
The music is infused with Japanese musical elements, gives a tranquil feeling, touch your inner emotions, and one who experienced pain can truly be moved by its rhythm.
Vesper – David Arnold
This music is from the movie Casino Royale (2006), as a big fan of James bond, this is my favorite movie of all James bond movies. I love this soundtrack, it is the theme music of the main character Vesper – means evening star, probably referred to Venus.
The melody is very short but it is a lovely piano instrumental accompanied by a deep violin. Worth listening!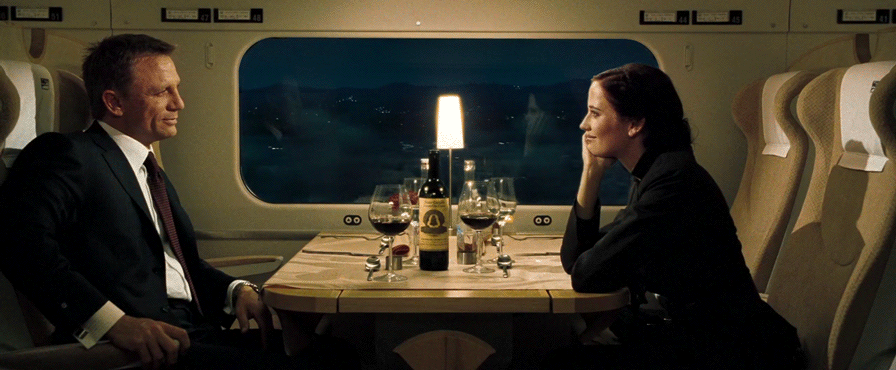 Blue Lagoon Love Theme – Basil Poledouris
Blue Lagoon (1980) starts with two children who are stuck on a tropical island after their ship is wrecked, growing up together without education and without the prejudice of the outside world they develop pure natural love. young beautiful Brooke Shields did an amazing performance in the movie being only 14 years old.
This theme is about an innocent natural love, it is soft and magical, Basil Poledouris composed a fitting melody for the movie and I absolutely love it.
Of course there are many beautiful melodies that I've heard from other big movies.
I have been listening to instrumentals for a while now, thought I might share some of my top favorite.
What is your top 3 movie melodies?
Please write them in the comment section below 🙂 I would love to hear new ones.
Have a wonderful weekend!
Lori xx